DEFENDING THE MOTHERLAND by Lyuba Vinogradova


Lyuba Vinogradova was co-author (with Antony Beevor) of A
Writer at War: Vasily Grossman with the Red Army
. She has now turned her talents to writing about the Soviet women pilots of the Great Patriotic War, including Liliia Litviak. Vinogradova was able to obtain interviews with some of the last-living veterans of the 586th Fighter Aviation Regiment and other units.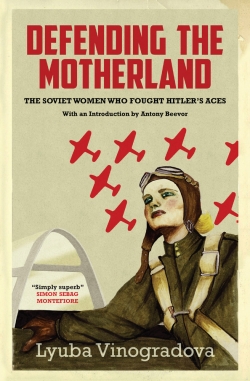 It is due to be published in April 2015. Unfortunately, it seems to be limited to distribution in the UK.
Amazon.uk
has it only in a Kindle edition, which can't be downloaded by American customers.
Blackwell's
lists it as not in stock.

The author is scheduled to give a
book launch talk at Pushkin House
on 15 April in

The publisher may sell it directly.
Click here for more information.
NOTE from Reina Pennington: I've been asked to review this book for the
Journal of Military History
.